Check with us here at Automotive Auto Electrics we sometimes have a special offer on what we think is a great piece of equipment that every 4X4 driver have installed.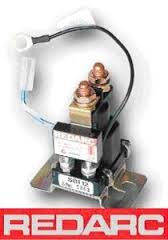 For March, we are featuring the RedArc dual battery fit-out at 10% our normal charge.
The dual battery system is essential if you wish to spend some quality time on your camping trip, running your fridge, TV, music etc.  – and then start your engine and drive off home at the end!
Then there is the survival side. Imagine heavy use of your winch to get yourself out of a tight spot, then being unable to start your engine.
So take advantage of our offer today and get that dual battery system installed and feel the peace of mind on your next trip away.
Call us today on 07 – 3263 7979
Thanks, Steve.